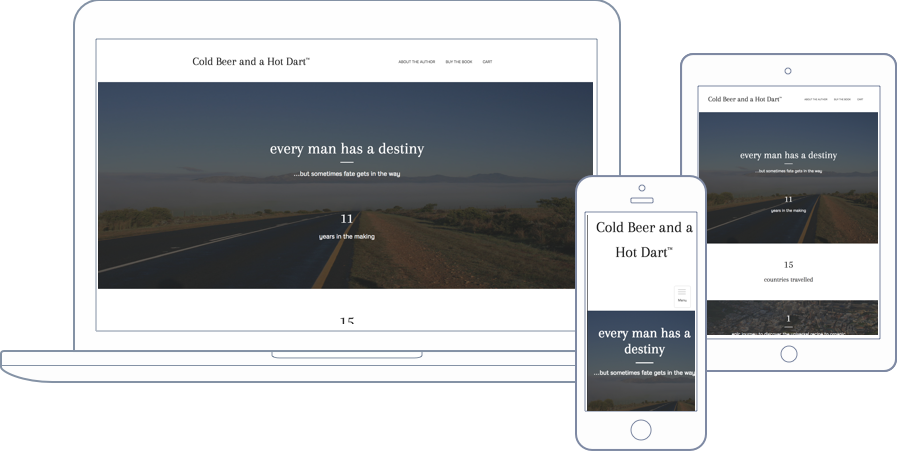 Cold Beer and Hot Dart was a fairly straight forward ecommerce solution.
The trick was to draw the site visitor in to the adventure and that why I opted for what's called a Parallax effect on the homepage images.
Setting up the ecommerce side of things was a little fickle in that we had to figure who to charge tax and for what. We also made a few different shipping rules so that if people bought more than 1 or 2 paperbacks, it would charge the correct amount of shipping.
We also geo-locked the cart page to U.S. orders only, so it wouldn't process orders if you were outside the U.S. and told you why.
You can see the site and buy the book here: